Jiming Liu is Chair Professor in Computer Science (2010- ) at Hong Kong Baptist University (HKBU), and Dean of the Faculty of Science (2021- ). He has served HKBU as Associate Vice-President (Research) (2017-2019), Acting Dean of Science (2015-2017), Associate Dean of Science (Research) (2011-2017), and Head of the Department of Computer Science (2003-2011). He is a member of the Centre for Health Informatics, which he founded and directed from 2009 to 2020. He conducts and leads research projects / initiatives on Intelligent Disease Surveillance and Control, through the Joint Research Laboratory that he started in 2013 together with the National Institute of Parasitic Diseases (NIPD) at the Chinese Center for Disease Control and Prevention (China CDC). He served as Director and Professor of the School of Computer Science at the University of Windsor, Canada, in 2006-2007. He was a Visiting Scholar in Stanford AI Lab (SAIL), Department of Computer Science, Stanford University, USA, in 1999 (Sabbatical).
Professor Liu received his Ph.D. and Master of Engineering degrees in Electrical Engineering (Robotics) (1994 & 1990) from McGill University, Canada (in McGill Centre for Intelligent Machines (CIM)), after obtaining his Master of Arts degree in Educational Technology (EdTech) (1988) from Concordia University, Canada, and Bachelor of Science degree in Physics (1983) from East China Normal University, PRC.
Before moving to HKBU in Oct. 1993, Professor Liu held R&D positions at: Centre de Recherche Informatique de Montréal / Computer Research Institute of Montreal (CRIM), Canada (1991-1993); Virtual Prototypes Inc. (VPI) (now Presagis), Canada (1989-1991); Knowledge Engineering Technology Inc. (KENTEK) and Canadian Workplace Automation Research Centre (CWARC), Department of Communications, Government of Canada (1988).
Currently Professor Liu and his research team are developing novel methods and essential technologies for:
<![if !supportLists]>1. <![endif]>AI & Machine Learning
<![if !supportLists]>2. <![endif]>Big Data Analytics & Complex Systems Modeling
<![if !supportLists]>3. <![endif]>Complex Network Structure & Dynamics; Future Web Intelligence (WI)
<![if !supportLists]>4. <![endif]>Multi-Agent Autonomy-Oriented Computing (AOC)
<![if !supportLists]>5. <![endif]>AI for Social Good / Disease Control; Computational Epidemiology
<![if !vml]>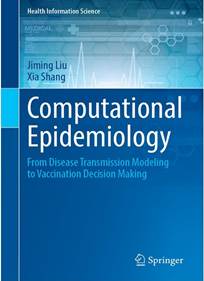 <![endif]>Latest Monograph (Preview)
Professor Liu was elected a Fellow of the Institute of Electrical and Electronic Engineers (IEEE) (2011- ) for his research contributions to Autonomy-Oriented Computing (AOC) and Web Intelligence (WI). He won the Chinese Association for Artificial Intelligence (CAAI) Wu Wenjun Artificial Intelligence Science and Technology Award in 2017, and the HKBU President's Award for Outstanding Performance in Scholarly Work in 2007. He has delivered Invited Keynote Talks at SKG'19, SKG'18, ICDS'14 (1st International Conference on Data Science), BHI'13 (International Conference on Brain/Health Informatics), AI Forum'13, ICNC'08-FSKD'08, ADMA'08, AWIC'07, RSEISP'07, RSKT 2006, AMT'06, and AWIC'05 (Atlantic Web Intelligence Conference), etc., and Invited Plenary Talks at PAAMS'18, WI-IAT'08, KES'05, MMAS 2004, ISMIS'03, and IJCAI'03 (International Joint Conference on Artificial Intelligence), among others.
Professor Liu has served as Chair of the IEEE Computer Society Technical Committee on Intelligent Informatics (TCII) (2010-2014), and General or Program Chair/Co-Chair of numerous international conferences, e.g., ISMIS'18, IEEE CBMS'13 (IEEE International Symposium on Computer-Based Medical Systems), ACM IHI'12 (ACM SIGHIT International Health Informatics Symposium), ISMIS'12, IEEE ICDM'06, IEEE/WIC/ACM WI-IAT'05, EEE'04, and IDEAL'03, etc.. He has also served as Founding Editor-in-Chief of Web Intelligence Journal (IOS); Associate Editor of IEEE Transactions on Knowledge and Data Engineering, IEEE Transactions on Cybernetics, Big Data and Information Analytics (AIMS), Network Modeling and Analysis in Health Informatics and Bioinformatics (Springer), and Computational Intelligence (Wiley), etc.; Book Series Editor of Frontiers in Artificial Intelligence and Applications (IOS) and Health Information Science (Springer); Editorial Board Member of several other international journals.
<![if !vml]>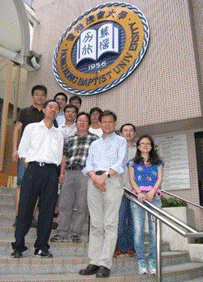 <![endif]>Research
Professor Liu's Monographs & Books
Available on Amazon.com
Journal & Conference Publications
Research Impact
Impact Case for Research Assessment Exercise (RAE) 2020 Overview | Study
Granted Patents
Digital Resources Searching and Mining through Collaborative Judgment and Dynamic Index Evolution, US Non-Provisional Patent
Automatic and Semi-Automatic Image Classification, Annotation and Tagging through the Use of Image Acquisition Parameters and Metadata, US Non-Provisional Patent
Teaching
COMP 7160 Research Methods in Computer Science (2020)
COMP 7210 Intelligent Decision Support Systems
COMP 4016 Clinical Decision Support and Information Systems
COMP 7420 Decision Analysis and Support in Healthcare Systems