NEWS
COMP Students Gain Academic and Cultural Experience in Japan

To provide Computer Science students with diversified learning experience and opportunities to explore different culture and workplace practice, the Department organized study tour to Osaka and Kyoto, Japan this summer. A total of 22 COMP students benefitted from the tour which broadened their horizons through workshops, laboratory tours and academic and cultural exchange.

During the 5-day tour on 1-5 June, the group visited Kyoto University and Osaka University, attended talks and workshops delivered by faculty members and research students. The laboratory tours were eye-opening, in various research fields, such as Information Systems Synthesis, Genome Information Engineering, etc. Intensive discussion and exchange were made during the academic visits.

Also, they paid a visit at the Advanced Telecommunications Research Institute International (ATR), where some of the cutting-edged projects were explored.

We are grateful to the warm welcome and thoughtful tours during the trip by:
Prof. Katsuro Inoue, Prof. Costi Siriteanu and Prof. Takahiro Nishimura, Graduate School of Information Science and Technology (IST), Osaka University;
Prof. Toru Ishida, Prof. Takushi Sogo, Mr. Xun Cao and Mr. Xin Zhou, Department of Social Informatics, Kyoto University; and
Dr. Megumi Taniguchi, Ms. Keiko Murakami, Dr. Takayuki Kanda and Dr. Shohei Minato, Advanced Telecommunications Research Institute International.

More photos at Facebook and album.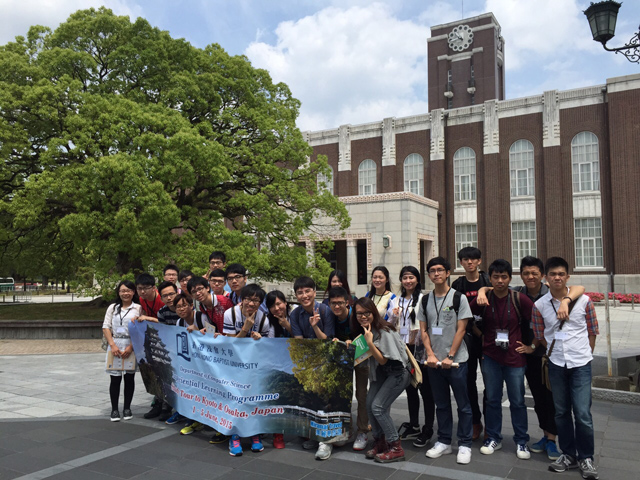 Group photo at Kyoto University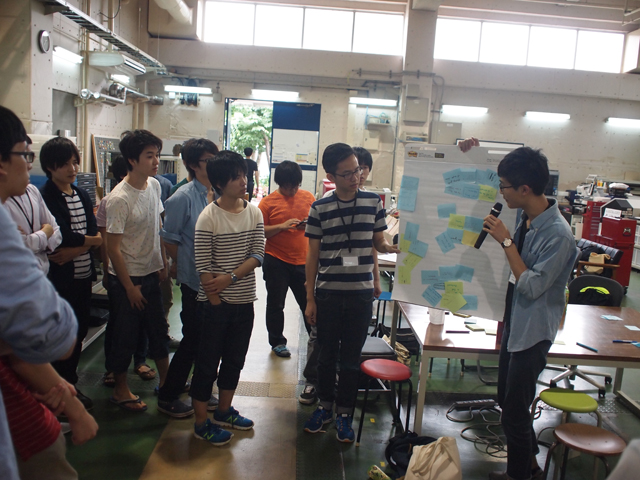 Students presented ideas in software development workshop