NEWS
HKBU and Kyoto University organizes Workshop on Creative Education

To promote intellectual exchange and inspire creative thinking of students from diverse background, the Department of Computer Science, HKBU and the Unit of Design, Kyoto University jointly organized the 2016 Joint Workshop on Design for Sustainability (D4S) held in April and June 2016 in Kyoto and Hong Kong respectively.

Theming "Design Creative Education in Hong Kong", this joint design workshop aims to allow the participants to address current issues in Hong Kong education system via intercultural and interdisciplinary collaboration. Celebrating its 5th anniversary, this workshop was organized in two parts, where the first part was held in Kyoto on 15-18 April for preliminary ideation and the second part in Hong Kong on 10-13 June for reality checking.

32 students and faculty members from Kyoto University and Hong Kong Baptist University with diverse backgrounds including business, architecture, education, psychology, social informatics, communication and computer science, etc. were divided into four groups to come up with proposals to address issues like study pressure, lack of leisure time and examination-oriented culture that student faced in Hong Kong. The workshops were featured with lectures, fieldwork, interviews, and intensive group discussion sessions for generating innovative and interdisciplinary solutions, based on their first-hand information.

Keynote speaker Dr. Chong-Sze Tong, Secretary General of the Hong Kong Examinations and Assessment Authority delivered talk on "Issues & Challenges in Hong Kong Education"; and invited speaker Mr. Denggao Zeng, Head of Chinese Subject Panel, Kennedy School, English Schools Foundation talked on "Current challenges in the HK education sector".

Workshop Co-Chairs Prof. Toru Ishida and Prof. Jiming Liu were surprised and satisfied by the creative ideas presented by the groups. Participant Qing Bao (PhD in Computer Science, Year 5) thought the workshop motivated participants to think out of the box. Zhongxuan Dai (PhD in Communication, Year 1) thanked the workshop to offer her a chance to see different views.

Being an excellent platform for exchanging ideas among the teams and facilitators for intercultural and interdisciplinary collaborative problem solving, the workshop was well-received. For more information about the workshop, please visit: http://www.comp.hkbu.edu.hk/designworkshop/.  



Group photo in Hong Kong workshop in June 2016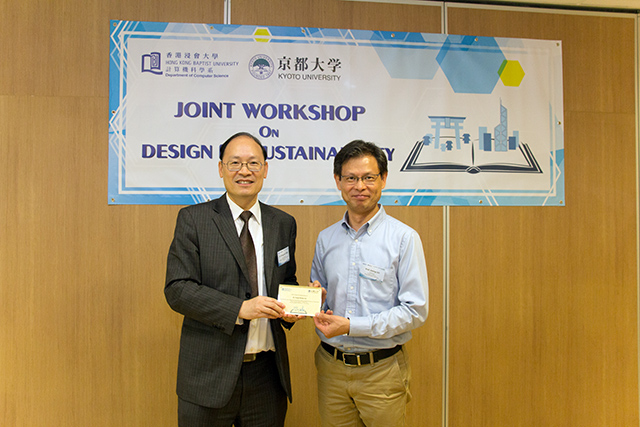 Souvenir presentation to Dr. Chong-Sze Tong (left), Secretary General, Hong Kong Examinations and Assessment Authority by Prof. Jiming Liu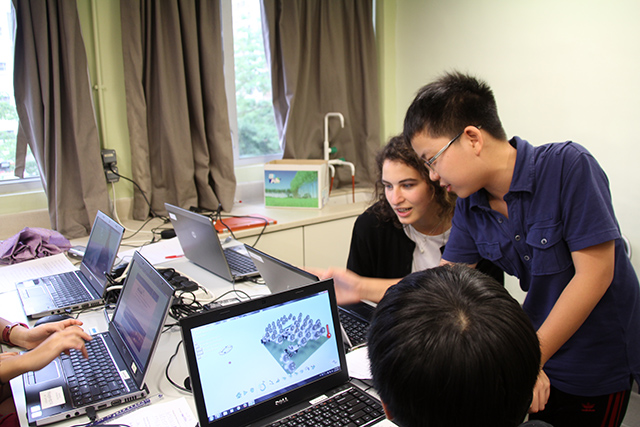 Visit at Hong Kong Academy of Gifted Education
Participants exchanged ideas proactively