NEWS
Distinguished Scholars Explore the Frontiers in Big Data Graph Research at Croucher Advanced Study Institute (Follow-up)

Sponsored by Croucher Foundation and organized by the Department of Computer Science, the Advanced Study Institute (ASI) on "Frontiers in Big Data Research" (Follow-up) was successfully held on 17 November, 2016. The ASI brought three renowned scholars to HKBU and delivered a comprehensive programme with insightful views on Big Data Graph Research.

Prof. Jian Pei of the Simon Fraser University served as the Croucher Lecturer; he delivered lectures on "Revisiting Influential Maximization in Dynamic Graph and Networks with Business Context" and shared his views on the most recent research directions of Big Data.

Two local speakers, Prof. Jeffrey Xu Yu of the Chinese University of Hong Kong and Prof. Lei Chen of Hong Kong University of Science and Technology, delivered lectures on "Searching Communities in Large Networks" and "Big Data Integration: Challenges and Opportunity, respectively.

The ASI attracted 61 participants, including professors and senior postgraduate students from local tertiary institutions. The lectures were well received and stimulated vibrant interactions with the audience.

More details at: http://www.comp.hkbu.edu.hk/asi16/.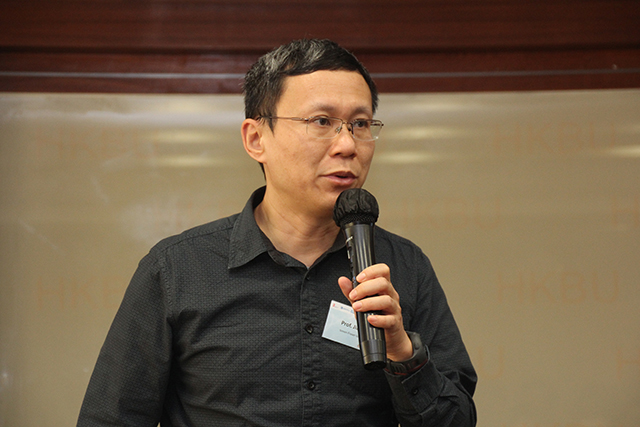 Prof. Jian Pei
Prof. Jeffrey Xu Yu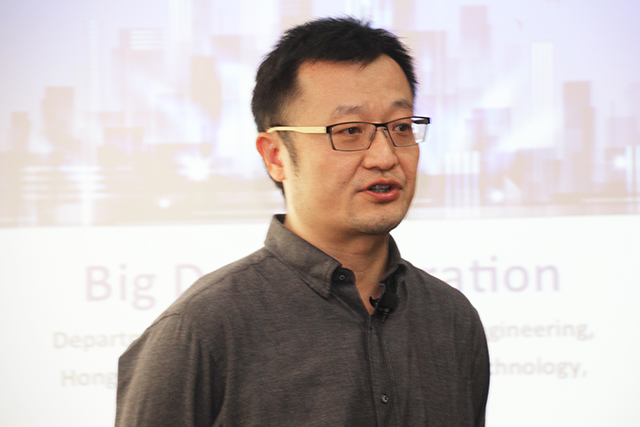 Prof. Lei Chen