NEWS & ACHIEVEMENTS
Computer Science Student Pursues Master Degree at Yale University

Computer Science (Information Systems) student Jenny Mao Lin starts pursuing her Master in Computer Science degree at Yale University, USA recently.

'Studying in the Department of Computer Science is undoubtedly one of the most rewarding experiences I have ever had.' Jenny summed up her experience at HKBU. 'The Department is a family full of intelligent, passionate, and hard-working people. Being part of it, I feel fortunate and proud. I appreciate all the opportunities and guidance given, knowledge and thoughts shared, connections and friendships built. Thank you and all the best to HKBU!'

During her study at HKBU, Jenny participated in the exchange programme to the University of Leeds, UK for one semester and also joined the Italy Summer Internship Programme organized by the Department in cooperation with the University of Perugia, Italy.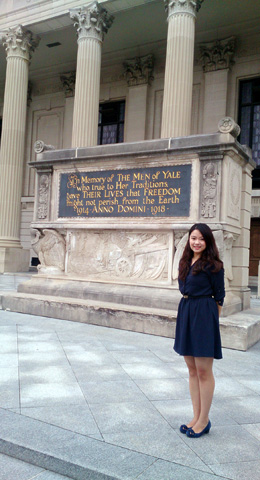 Jenny Mao at Yale University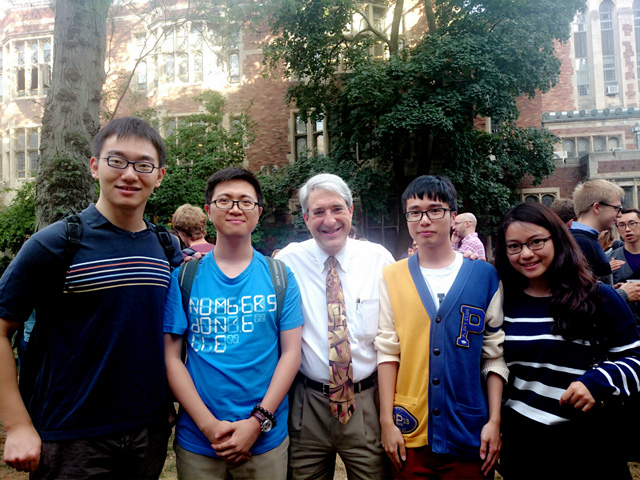 Jenny Mao (right) with the President of Yale University (center) and fellow classmates