NEWS & ACHIEVEMENTS
First Class Award and Most Popular Team Award in ASC Student Supercomputer Challenge 2016

A team of computer science students won the First Class Award and Most Popular Team Award in Student Supercomputer Challenge 2016 (ASC16) held in 18-22 April 2016. Among 175 teams from 148 universities worldwide, HKBU team reached the ASC Final as one of the Top 16 teams.

Led by Dr. Chu Xiaowen, Associate Professor, Computer Science, the team of five computer science students namely Xu Pengfei (Year 4), Ho Chun San (Year 3), Ting Ho Shing (Year 4), Cheng Guanlun (Year 4) and Du Jiangyang (Year 4), scored the second in the internationally accepted HPL benchmark test (LINPACK application test) with an impressive 10.3 teraflops. ASC for the first time established the Most Popular Team Award, HKBU team acquired the highest number of votes in WeChat, winning this award.

One of the team members, Jason Ho thanked Dr. Chu and the Department of Computer Science for supporting the team. The team had learnt a lot about High Performance Computing and Deep Neural Network, and strategies from other strong teams. He said it was a valuable chance for learning and bordering horizon.

ASC16 is the largest supercomputing contest in the world. After two-month preliminary matches, 16 teams were selected to attend the finals held in Wuhan, China. The finals required participating teams to design their own supercomputing system within the constraint of 3000 watts and apply it to six frontier scientific and engineering projects.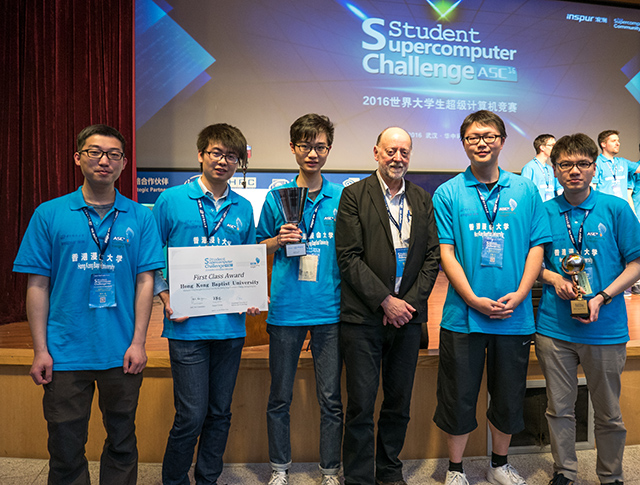 HKBU Team and Prof. Jack Dongarra, Chair of ASC Expert Committee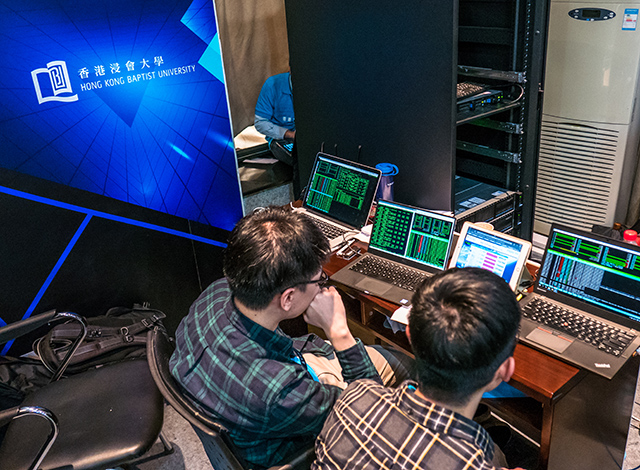 Students design their own supercomputing system