Laboratories and Facilities

We have several teaching laboratories to support teaching and learning, and several research laboratories to support research and development.


Research Facilities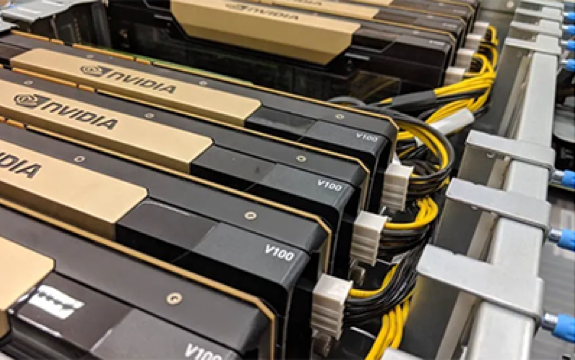 The department has several research laboratories with specialized hardware and software to support research in different sub-disciplines (such as software engineering, data mining, mobile computing, networks, image processing, computer graphics, visualization, human computer interaction, artificial intelligence, databases, Health Informatics etc.). There are over 40 dedicated machines (Research Machines), 12-set of BigData systems and 12-set of GPU systems for providing high performance computing needs. In addition, a PC cluster with 50+ nodes is setup for supporting research. This cluster runs MOSIX which extends Linux to manage the running processes on clusters.

To make use of the latest technology, our Department employs innovation products in our systems and applications around the areas and laboratories, such as Interactive Wall, Touch TV, Google glasses, VR device such as Oculus Rift, and 3D printer etc.

Research Centres and Laboratories: These centres and laboratories aim to support research and development. They are primarily used by academic staff, research staff, and postgraduate research students. The laboratories are equipped with specialized hardware and software to support research in different areas. These laboratories include:


Artificial Intelligence and Machine Learning Laboratory (AIML)

Big Data and Data Management Laboratory (BDDM)

Computer Vision and Pattern Recognition Laboratory (CVPR)

Distributed Systems and Networking Laboratory (DSAN)

HKBU-CDC Joint Research Laboratory for Intelligent Disease Surveillance & Control (IDSC)

Inspur-HKBU Joint Laboratory of Heterogeneous Computing
Teaching Facilities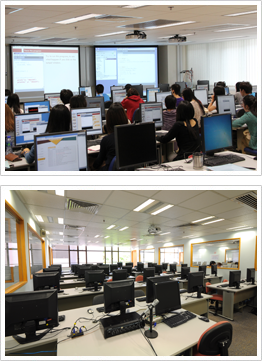 The department has over 300 PCs and more than 60 iMac computers integrated in a gigabit Network, in addition to numerous "Services" and "Application" servers.

The computers are dual boot Windows7/Course specific OS or Windows10/OS X, with general Microsoft tools provided by the current Campus agreement and other special applications (Adobe Multimedia tools, Matlab, IBM Rational Software, Oracle, etc.) to satisfy a wide range of teaching mission. The software is updated every term and the systems are monitored closely. The equipment and computers are upgraded regularly within 3-5 years.

Creative IT Laboratories: These coursework-related student computing laboratories aim to support teaching and learning. They are primarily used by undergraduate and postgraduate students as well as academic staff. The laboratories include:


Advanced Computer Laboratory
Digital Innovation Laboratory
General Purpose Computer Laboratories
Project Development Laboratory
Teaching Laboratories
In these laboratories, students can access excellent hardware and software facilities:


Hardware: There are numerous brand-named servers and workstations, and over 300 high-speed personal computers and 60+ iMac all-in-one computers (with CPU from 3.3 GHz Quad-core Intel Core i7 Turbo Boost up to 3.8GHz, 16GB LPDDR3 RAM, 512GB Flash storage and 21.5-inch Retina 4K display). All of which are connected to the high speed 1Gbit Network. In addition, students can access a numerous high-speed number-crunching machines, and a PC Cluster consists of 50 nodes. Department also provides various multimedia accessories and embedded system devices for students' project development.


Software: There are three types of software:

Server applications: Sun Solaris, Linux servers, Windows servers, and Oracle Server Enterprise Edition etc.

Development applications: Oracle Internet Developer Suite (iDS) and Oracle Internet Application Suite (iAS), Rational Rose, RSA/RDA, Linux, Matlab, Microsoft MSDN Academic Alliance (MSDN AA) program - the easiest way to get the latest Microsoft software for students in the technology and design fields, and etc.
Multimedia applications: Up-to-date multimedia development tools and applications, such as Adobe Creative Suites and Studio, Premiere, and etc.