AutoG: A Visual Query Autocompletion Framework for Graph Databases
Prototype system
A prototype can be found at http://autog.comp.hkbu.edu.hk:8000/autog/.
The current prototype runs on a commodity machine and serves one request at a time.
We have prepared a virtual machine for interested users to try AutoG on their machines.
Queries for investigating the suggestion quality
Full list of queries.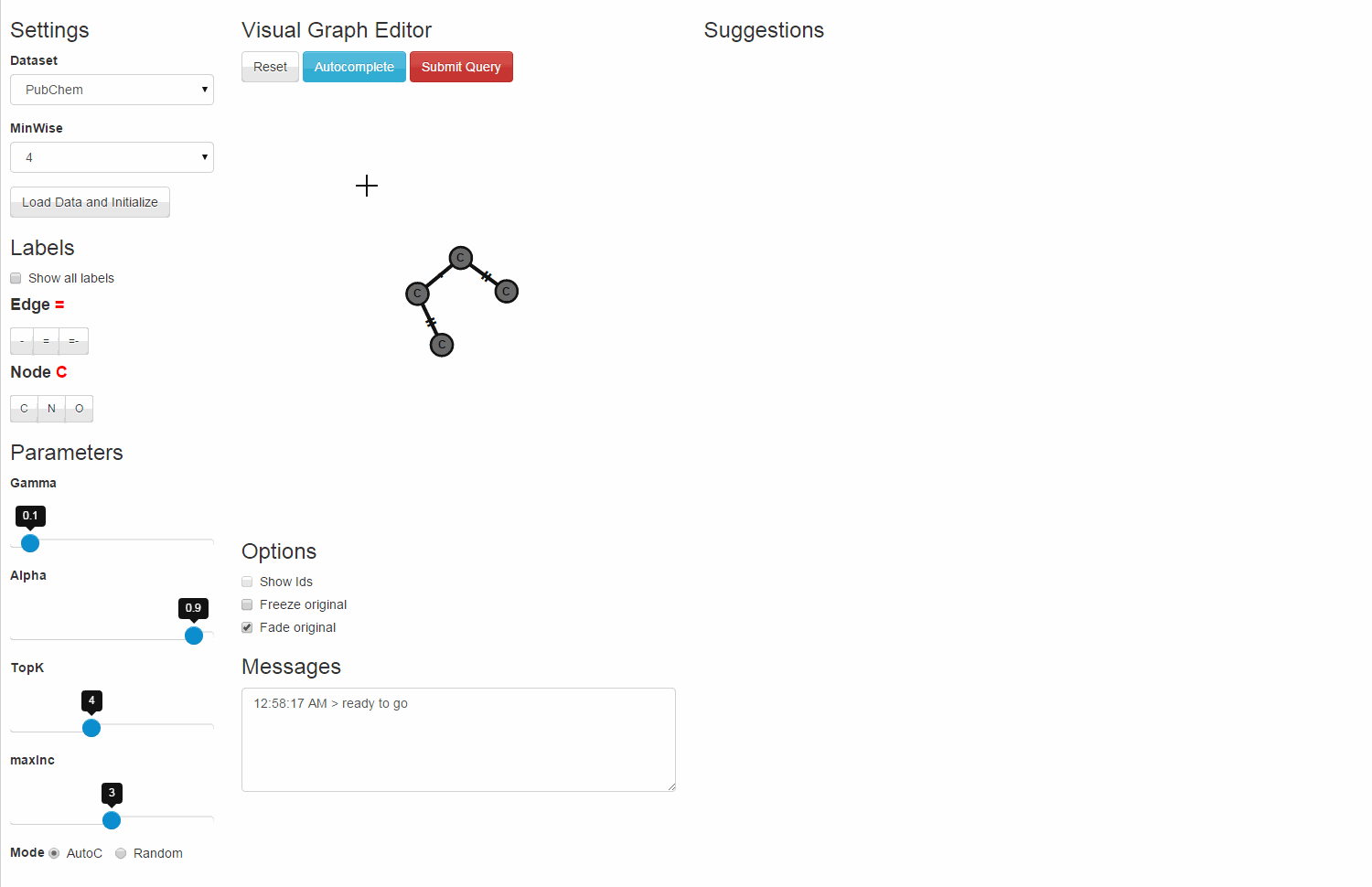 Use following alternative if you cannot access YouTube.
References
P. Yi, B. Choi, S. S. Bhowmick, and J. Xu. AutoG: A Visual Query Autocompletion Framework for Graph Databases. PVLDB 2016. PDF
P. Yi, B. Choi, S. S. Bhowmick, and J. Xu. AutoG: A Visual Query Autocompletion Framework for Graph Databases. VLDBJ 2017. PDF