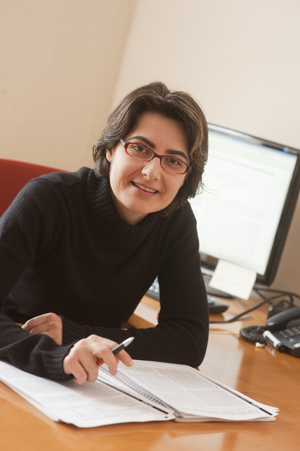 Speaker: Prof. Evimaria Terzi
(Associate Professor, Boston University)
Title:
Computational Methods for Team Formation
Abstract:
The performance of a team depends not only on the abilities of its individual members, but also on how these members interact with each other. Inspired by this premise and motivated by a large number applications in educational, industrial and management settings, team-formation problems aim to engineer teams that are effective and successful. In the talk, we will discuss computational approaches to team-formation problems and highlight the connection of these approaches to models of social theory that capture team dynamics.
Biography:
Evimaria Terzi is an Associate Professor at the Computer Science Department at Boston University. Before joining BU in 2009, she was a research scientist at IBM Almaden Research Center. Evimaria has received her Ph.D. from University of Helsinki, Finland and her MSc from Purdue University. Evimaria is a recipient of the Microsoft Faculty Fellowship (2010) and the NSF CAREER award (2012). Her research interests span a wide range of data-mining topics including algorithmic problems arising in online social networks, social media and recommender systems.