---
Payment Procedure for non-Mainland China Participants
Non-local participants should pay the fee in CNY by Telegraphic Transfer (TT).
Pay by Telegraphic Transfer (TT)
Bank Country :
Mainland China
Swift Code/Sort Code :
ABOCCNBJ410
Bank Name/Branch :
AGRICULTURAL BANK OF CHINA SHENZHEN
Bank Address :
No.5008 SHENNAN RD EAST SHENZHEN CHINA
Account Name :
Shenzhen Keyland Conference
Account No. :
4100 8000 0400 20820
Address :
3011 SEG Plaza, Huaqiang North Street, Futian District Shenzhen China
Business Registration Number :
91440300MA5EE1YP96
Wire Transfer note to indicate (if any) :
(i.e. Payment Reference)
FUTIAN BRANCH, Shenzhen Keyland Conference Service co., LTD
(and your name)
After payment, please submit the transfer record to us.
---
Payment Procedure for Mainland China Participants
Local participants could pay by either
Bank Account Transfer
or
Scanning QR Code
.
Method 1: Pay by Bank Account Transfer 银行转账方式缴纳注册费
Name of Bank 开户银行 :
中国农业银行
Account Name 开户名称 :
深圳市启蓝会务有限公司
Account No. 账号 :
4100 8000 0400 20820
Payment Reference 汇款单备注栏注明:
姓名,WSB2019 例如:张三,WSB2019
缴费后,请提交转账记录。


Method 2: Pay by Scanning QR Code 扫描二维码缴纳注册费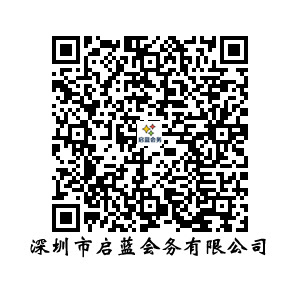 微信或者支付宝皆可扫描。
如果您的微信或支付宝绑定了公务卡,则可选择使用公务卡付费。
请在"汇款附言"处注明:姓名,WSB2019 例如:张三,WSB2019
扫码缴费后,请截屏及提交转账记录。