NEWS
COMP Open Day Enables Students to Showcase Creativity Through "Mind-Drive" Competition

The Department of Computer Science hosted its Open Day today (22 March). More than 300 participants including secondary school students and the general public attended the event.

World renowned scholars Professor Rama Chellappa from the University of Maryland, College Park, and Professor Walter Gander from the Swiss Federal Institute of Technology in Zurich gave public lectures entitled "How to Make a Computer See the World Like a Human?" and "Computer Science is Cool! --- Why?" respectively.

The Computer Science Open Day which had the theme "SIM - Smart, Interactive and Mobile" is one of the major events celebrating the Department's 25th anniversary. Activities including public lectures, exhibitions and demonstrations, mobile app workshops and the first Mind Drive Competition for secondary school students were held to introduce the latest digital innovations to the public and to share how HKBU integrates these technologies into teaching and learning.

The Mind Drive Competition (Secondary School Section) was a posture-controlled car racing competition. All participants had to attend three training workshops organised by the Department in early March. About 100 secondary school students from 23 secondary schools in Hong Kong competed in teams, showing off programmed postures that they designed themselves as well as displaying body coordination. The champion team was Carmel Secondary School, the first runner-up was Christian Alliance Cheng Wing Gee College, and the second runner-up was Pui Kiu Middle School and Tsung Tsin Christian Academy respectively. For more details on the competition, please visit: http://www.comp.hkbu.edu.hk/minddrive/.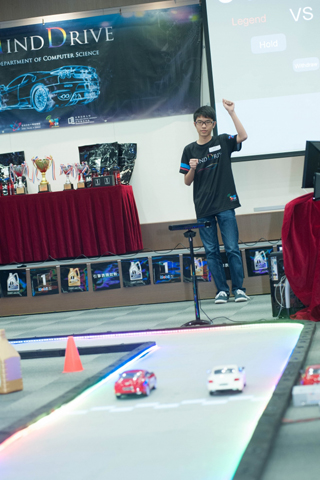 Winning the race called for the design of a good programmed posture together with well-managed body coordination.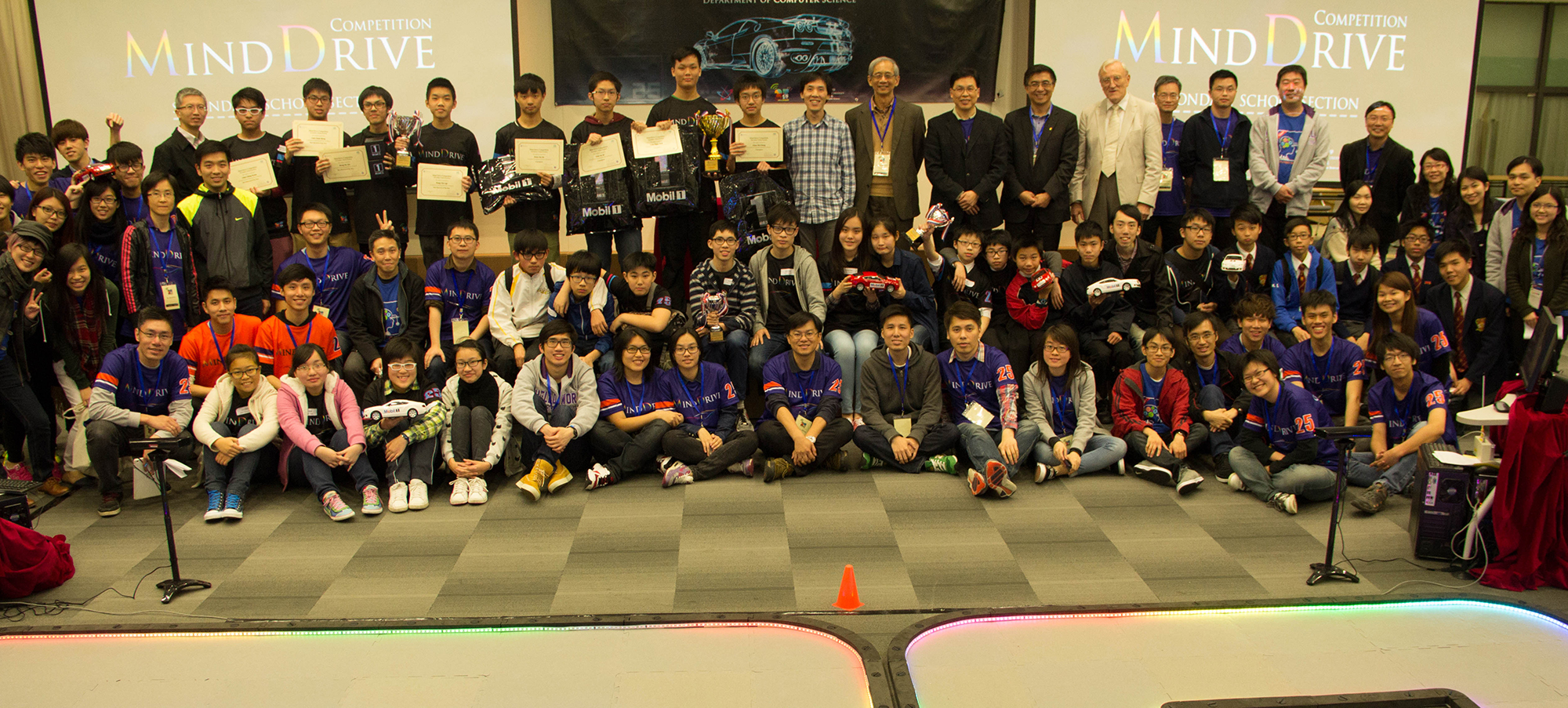 Group Photo of Mind Drive Competition (Secondary School Section)