NEWS
COMP First Study Tour to Seoul Gains Academic and Industrial Inspiration

To enhance Computer Science students' learning experience by providing them opportunities to explore the speedy developing cities in different perspectives and to have a glance of the global practices of corporate sustainability and responsibility. Seoul, Korea was therefore chosen as the destination of the very first study tour organized by the Department for her reputation in technology advancement and cultural significance.

During the 5-day tour in 9-13 June, 23 students and 2 faculty members visited laboratories and interacted with the professors and students at Korea University and Yonsei University. The lectures by Prof. Donghyun Kim of Yonsei University and by Prof. Seong-Whan Lee of Korea University were well received by our students. The laboratory visits opened our minds to scientific breakthrough possibilities. Our students also had the chances to try the facilities in laboratories, for example, the Neuro-Rehabilitation Robot.

The tour also visited 2 companies and 2 television stations. digitalDigm is an interactive company delivering integrated digital marketing services ranging from establishment of e-Business to digital advertisements. Their customers included Audi, Missha, Domino's Pizza and Lancome. The students have been introduced the history and business practices of the company. The visit at Korea Exchange (KRX) had given the students a brief understanding of the operation of securities market and derivatives market in Korea. They also had a good 'live' experience at the Korean Broadcasting System (KBS) and Arirang TV.

On the cultural side, the tour has visited National Museum of Korea, Cheonggyecheon, Gwanghwamun Square, Gyeongbokgung, etc. A taste of making Kimchi and try traditional Korean clothing was an unforgettable experience. It was also impressive at the Pavilion that the technology exhibited at the gallery is 10-year ahead over the Asian area!

"This tour was much more amusing than I expected. I will try my best to bring all I learned and share what I experienced to others," shared by one of the students.

It was a great honour to the Department and we are grateful to the warm welcome and thoughtful tours during the trip by:
Prof. Donghyun Kim, Prof. Chungyong Lee, Prof. Dong-hyun B, Prof. Dosik Hwang, Prof. Jai-Hie Kim, and Ms. Janet Chae, Yonsei University;
Prof. Seong-Whan Lee, Prof. Dong-Joo Kim, Prof. Jeehyun Kwag, Prof. Byoung-Kyung Min, Prof. Siamac Fazli, and Ms. Jungmin Song, Korea University; and
Mr. Clint Lim, and Mr. Sean Woo, digitalDigm Inc.

More photos at Facebook and album.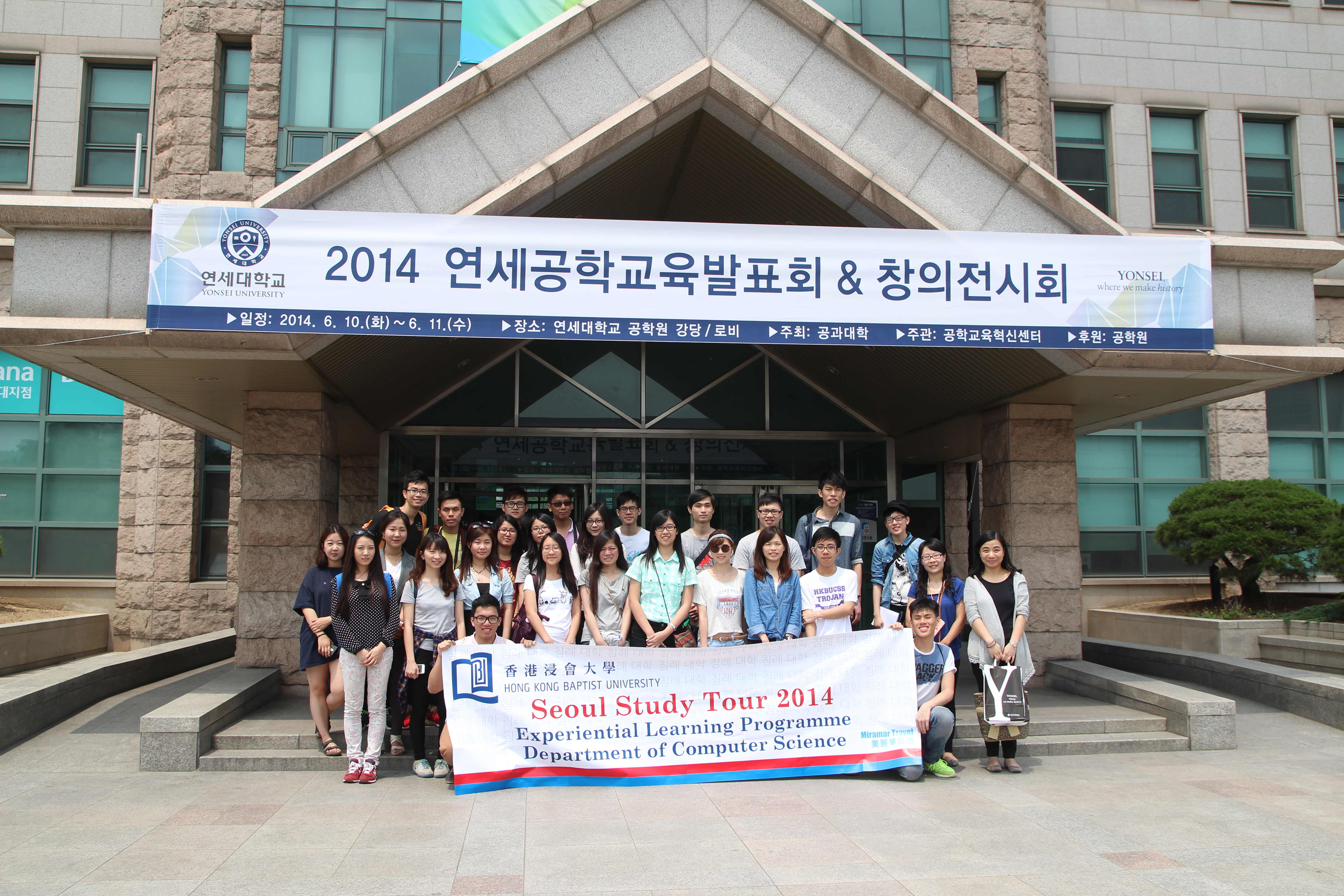 Group photo taken at Yonsei University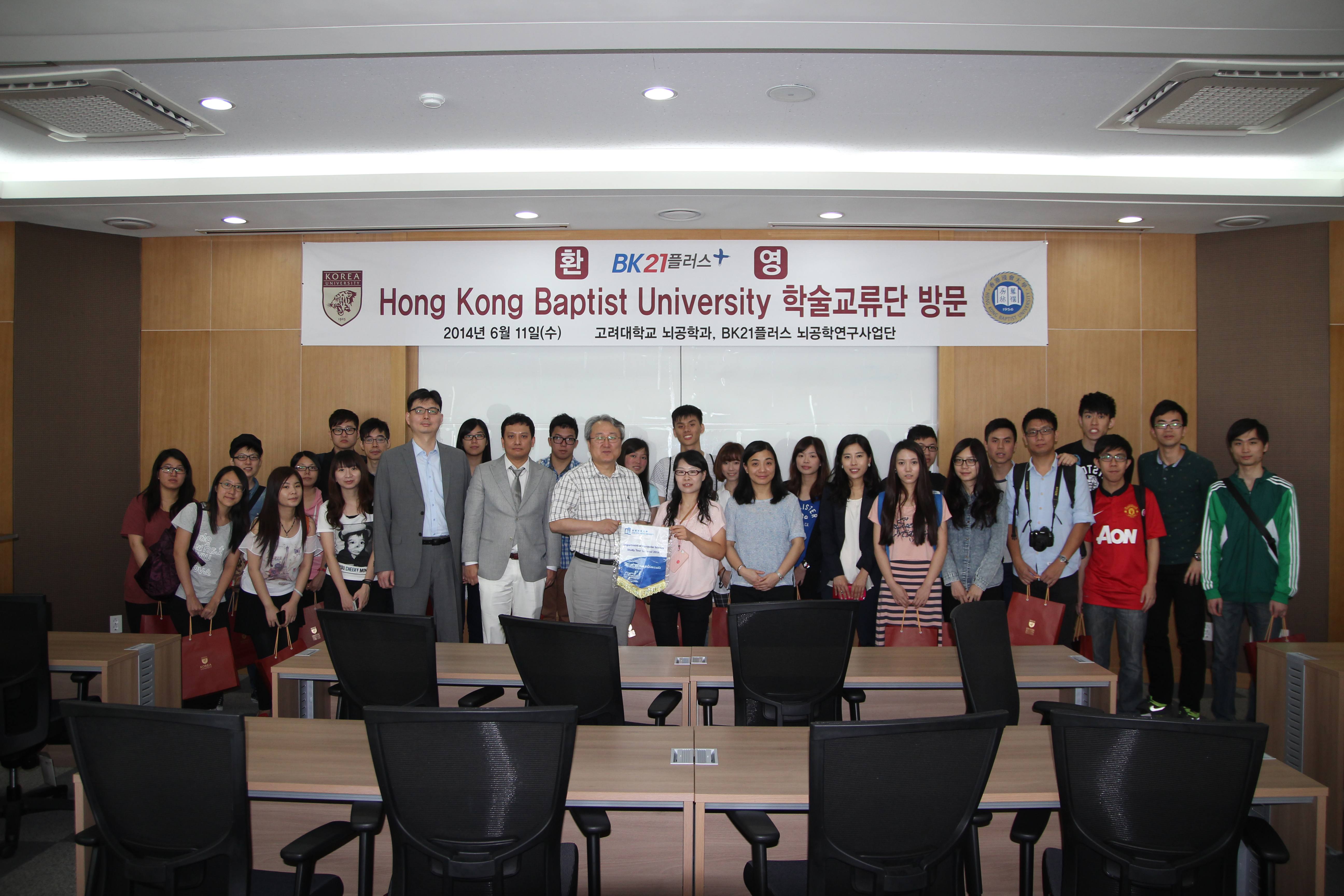 Group photo taken at Korea University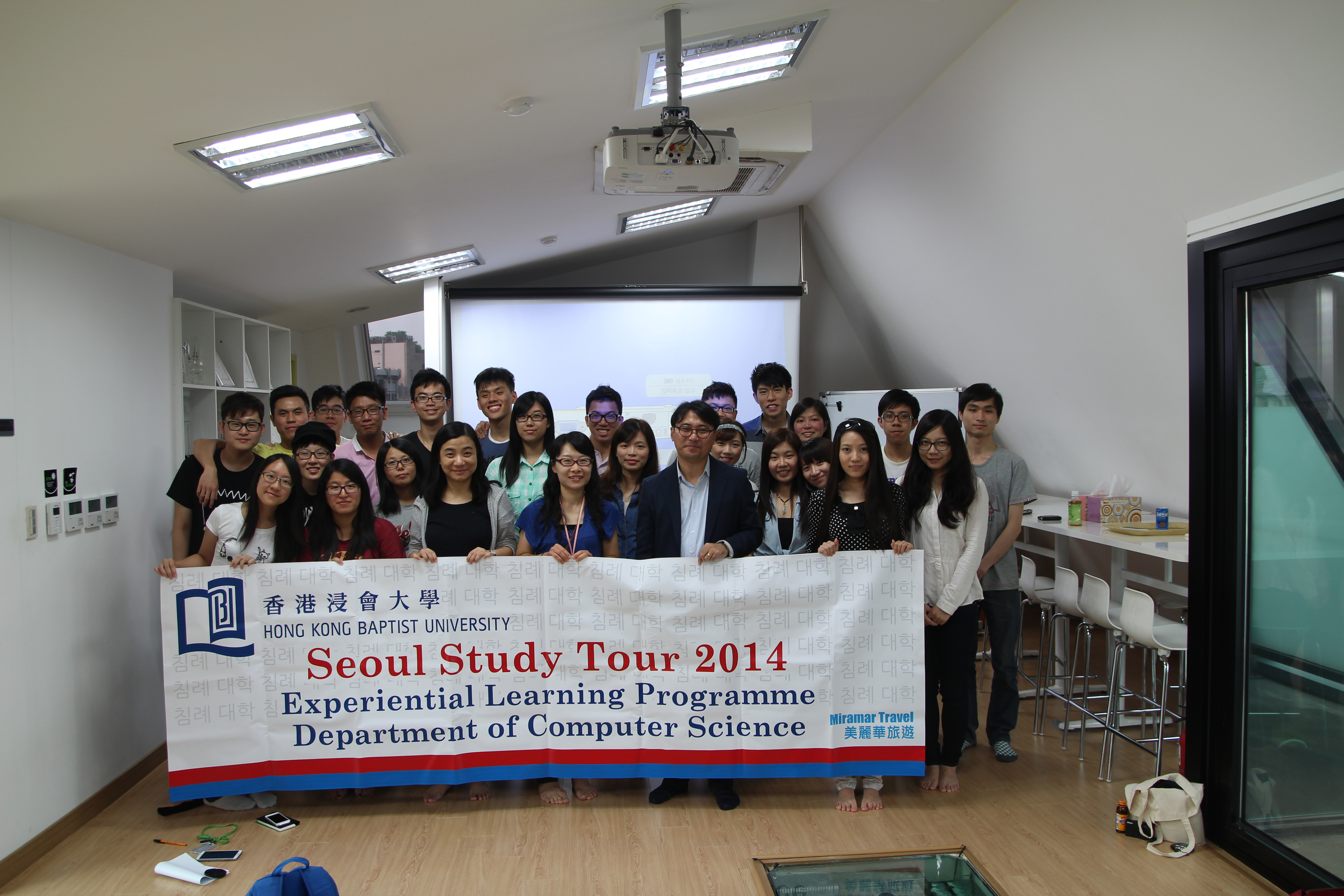 Group photo taken at digitalDigm