NEWS
COMP Study Tour to South China University of Technology

The Department continuously provides our students with exchange opportunities to universities in mainland China and overseas. In 29-31 December 2014, a 3-day study tour was organized to the South China University of Technology (SCUT) in Guangzhou.

A group of 15 participants, including students and faculty members, visited laboratories, SCUT history museum and architectures on the SCUT campus which located at the Higher Education Mega Center. Students of both universities took the chance to share their learning experience and cultural features. The lectures and presentations by faculty members and senior students were well received.

City excursion was arranged to the Guangzhou International Biological Island and the Whampoa Military. The students had also enjoyed the beautiful night view of Guangzhou.

It was a great honour to the Department and we are grateful to the warm hospitality and favorable tours during the trip by:
The School of Computer Science and Engineering, SCUT;
Prof. Yong XU, Prof. Xingming ZHANG, Dr. Aihua MAO, Dr. Xuemiao XU and Prof. Zhiwen YU.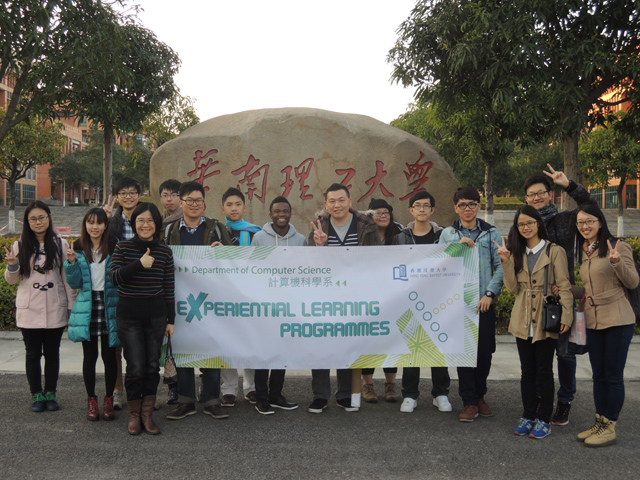 Group photo at the South Gate of SCUT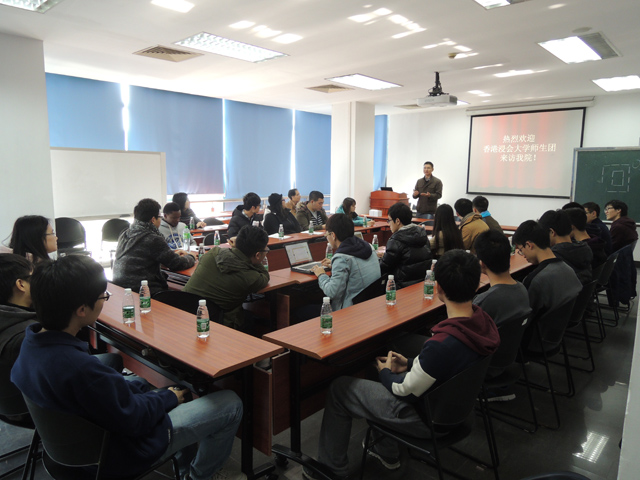 Welcoming Briefing by Dr. Aihua Mao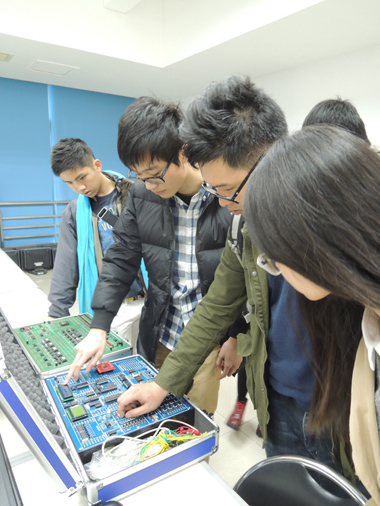 Visiting the Computer Experiment Center for Teaching