NEWS
HKBU and Kyoto University Jointly Organizes Workshop on Design for Sustainability

To promote academic exchange and quality research of students in a wider spectrum, the Department of Computer Science and the Graduate School of Kyoto University jointly organized the 2015 Joint Workshop on Design for Sustainability (D4S) held in April and May 2015 in Kyoto and Hong Kong respectively.

Theming "Design Green Partnership Agreement between Kyoto and Hong Kong", this fourth joint design workshop between the two institutions aims to allow the participants to experience solving the 'green problems' in Hong Kong via intercultural and interdisciplinary collaboration. Dissimilar from the previous ones, this workshop was designed with two parts, where the first part was held in Kyoto on 16-19 April for preliminary ideation and the second part in Hong Kong on 28-31 May for reality checking.

37 students and faculty members from Kyoto University and Hong Kong Baptist University with diverse backgrounds including mechanical engineering, business, architecture, education, psychology, social informatics and computer science were divided into six teams to come up with proposals to address problems like waste management, food waste reduction and energy saving we faced in Hong Kong. The workshops were featured with fieldwork, interviews, and intensive group discussion sessions for generating innovative and interdisciplinary solutions, based on their first-hand information.

In the closing remarks, Prof. Toru Ishida, Workshop Co-Chair, encouraged participants that "Big ideas will affect the world". Prof. Jiming Liu, Acting Dean of Science and Workshop Co-Chair, remarked "There are many similar challenges, not just in Hong Kong, but also in Japan and other cities around the world. So we have to think about all kind of alternatives."

Being an excellent platform for exchanging ideas among the teams and facilitators for intercultural and interdisciplinary collaborative problem solving, the workshop was well-received by all the participants. For more information about the workshop, please visit: http://www.comp.hkbu.edu.hk/fieldinformatics.



Group photo in Kyoto workshop in April 2015
Group photo in Hong Kong workshop in May 2015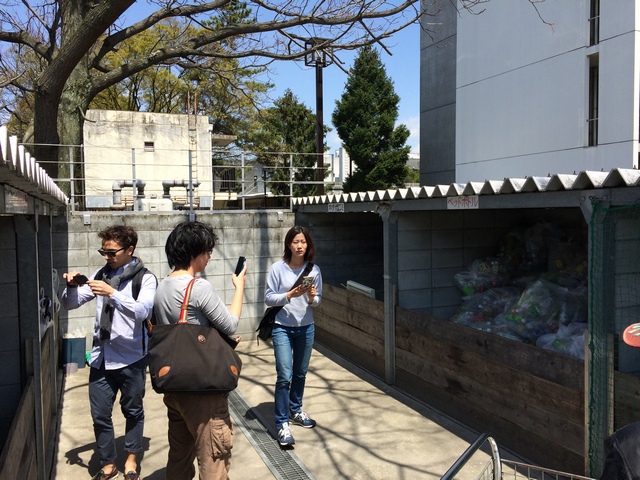 Students studied waste management system in Japan.
Participants exchanged ideas proactively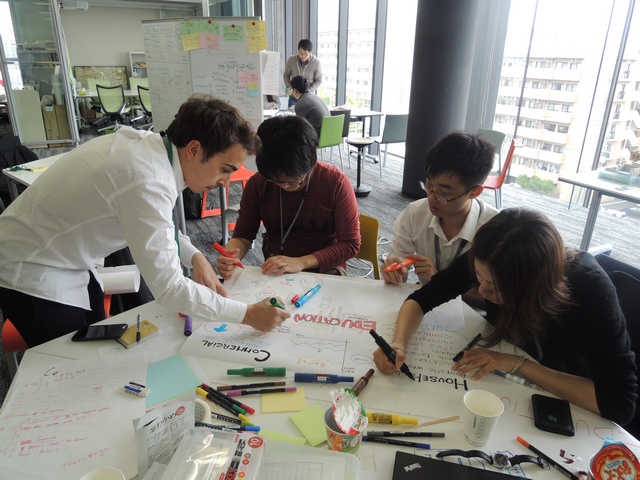 Participants exchanged ideas proactively