NEWS
First Industrial Mentorship Programme with Hong Kong Computer Society

The Department and the Hong Kong Computer Society initiated the first Industrial Mentorship Programme. With the generous support from Hong Kong Computer Society, 13 honourable members from MTR Corporation Limited, CLP Power Hong Kong Limited and Hong Kong Jockey Club, etc., will act as mentors and share their industrial knowledge and wisdom of life with 17 mentees.

Industrial mentors joined the Kick-off Ceremony on 22 May and got to know their mentees. Ir. Ted Suen, Head of Information Technology, MTR Corporation Limited and Vice President of Talent Cultivation of Hong Kong Computer Society, encouraged mentees to learn proactively from the industrial mentors and wished both mentors and mentees would found their communication beneficial.

In his opening remarks, Dr. William Cheung, Associate Head of the Department of Computer Science, HKBU, appreciated the support and contribution by the Hong Kong Computer Society and the industrial mentors. Further, he encouraged students to seek advices from the mentors, broaden the horizon as well as social network.

17 Computer Science and Computing and Information Systems undergraduate students joined the first industrial mentorship programme and paired up with industrial mentors, based on their work field preference.



First Industrial Mentorship Programme with Hong Kong Computer Society
(From left: Dr. William Cheung, Ir. Ted Suen)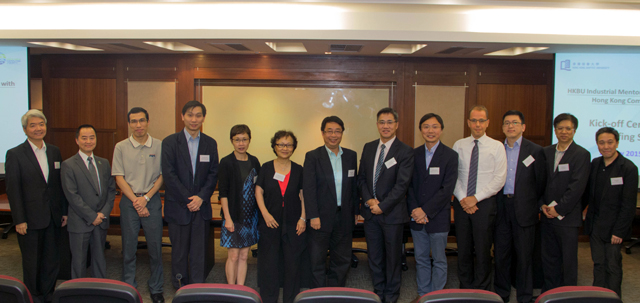 Group photo of mentors at the Kick-off Ceremony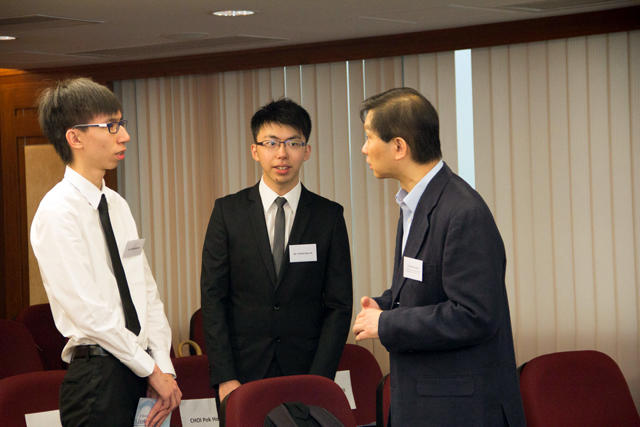 Mentees exchanged ideas with mentors proactively
(Right: Ir. Dr. William Kwan, HKSPIN Chair, Hong Kong Computer Society)