NEWS
HKBU Organizes International Conference in Real-time Systems and Emerging Applications

The 21st IEEE International Conference on Embedded and Real-Time Computing Systems and Application (RTCSA 2015) was held on campus from 19 to 21 August by the Department of Computer Science (CSD) and the Research Centre for Ubiquitous Computing (RCUC). Around 150 researchers and developers from academia and industry worldwide were attracted.

Two more IEEE conferences were co-located with the RTCSA 2015, which were The 3rd IEEE International Conference on Cyber-Physical Systems, Networks and Applications (CPSNA 2015), and The 4th IEEE Non-Volatile Memory Systems and Applications Symposium (NVMSA 2015).

A joint-keynote session addressing the common research interest of the three conferences was scheduled every morning and respectively delivered by Prof. Xiaodong Zhang of Ohio State University, Prof. Xue Liu of McGill University and Prof. Wei Zhao, President of the University of Macau. The keynote speeches were on "Fast Data Accesses in Memory and Storage", "When Bits meet Joules: A view from data center operations' perspective" and "WInternet: From Net of Things to Internet of Things".

The 22 parallel sessions addressed topics such as Embedded Systems; Real-Time Systems; and System Design and Emerging Technologies & Applications, Cyber Physical System as well as technologies on Non-volatile Memory Systems. A total of 76 papers were presented.

The conferences were sponsored by the Department of Computer Science, the Faculty of Science, Hong Kong Baptist University, The IEEE Computer Society, The Technical Committee on Real-Time Systems and IEEE Hong Kong Section Computer Society Chapter.

More details at: http://www.comp.hkbu.edu.hk/~rtcsa2015/.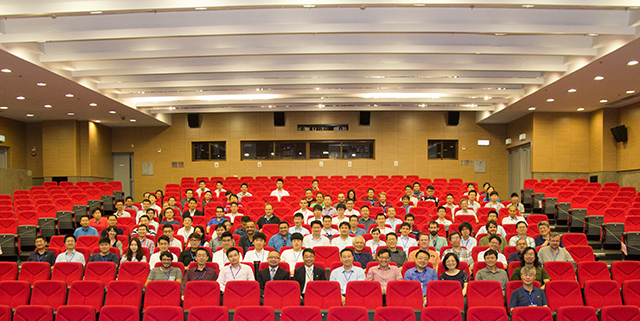 Guests, speakers and participants pose for a photo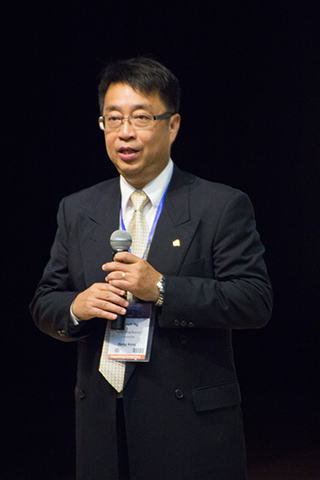 Opening speech by Prof. Joseph Ng, RTCSA General Co-Chair