NEWS
HKBU-NCKU Joint Design Workshop Outreached nearly 100 Primary Students, Using Games to Promote United Nation Sustainable Development Goals (UN SDGs) and Design Sustainable City

To promote intellectual exchange and inspire creative and design thinking of students from diverse backgrounds, the Department of Computer Science, HKBU, the Unit of Design and Institute of Creative Industries Design, National Cheng Kung University jointly organized the 2019 Joint Workshop on Design for Sustainability (D4S) held on 1-3 June and 4-6 June 2019 in Tainan and Hong Kong respectively.

Theming "Collaborative Game Design for Youth Social Responsibility & UN Sustainable Development Goals", this joint design workshop aims to allow the participants to go through design thinking process, learn game design and implement their games among primary school students. Celebrating its 8th anniversary, this workshop was organized in two parts, where the first part was held in Tainan on 1-3 June for preliminary ideation and the second part in Hong Kong on 4-6 June for implementation. This design workshop has been a unique learning opportunity, in which students learn to care our community and design creative games to arouse awareness on HK social challenges by collecting global wisdom.

30 participants from National Cheng Kung University, Hong Kong Baptist University, Cherrypicks and The Hong Kong Federation of Youth Groups with diverse backgrounds including business, engineering, Government and International Studies, communication and computer science, etc. were divided into five groups to come up with game design for Youth Social Responsibility and United Nations (UN) Sustainable Development Goals for children in Hong Kong. The workshops were featured with lectures, fieldwork, interviews, intensive group discussion sessions for generating innovative and interdisciplinary game design, based on their first-hand information, students also had opportunities to do prototyping and real implementation with local partners from NGOs, schools and district communities. Participants collaboratively designed 5 games and played together with 100 primary students from Po Leung Kuk Tin Ka Ping Millennium Primary School and Catholic Mission School, while learning the UN SDGs and designing a sustainable city.

Honorable guests were invited in the HK part. Ms. Anita K.Y. Law, People & Culture Director, World Vision, Mr. Toby Lau, Representative of UN SDSN Youth Hong Kong and Mr. Yuri Hung, The Lean Academy and UN SDSN Youth, were happy to share their views on UN Sustainable Development Goals with participants. Participants also appreciate the collaborations and fruitful discussions with Dr. François Mouillot, Research Assistant Professor, Humanities and Creative Writing and Department of Music, Mr. Kelvin Lee, Teach For Hong Kong, Mr. Spencer Cheung, Spencer & Associates, Mr. OOI Tyan Chyi Nicholas, Senior Project Officer, Office of Service-Learning, Lingnan University as well as Mr. Phil Morgan, LEGO®SERIOUS PLAY®Facilitator.

Workshop Organizing Committees Prof. Chia Hang Yang were surprised and satisfied by the creative ideas presented by the groups. Mr. Donald Chan, Senior Vice President, Business Development of Cherrypicks, appreciated that the workshop provided an international platform, with intercultural and interdisciplinary learning opportunity, which motivates participants to create their own design. Participant CAI Wanling (PhD in Computer Science, Year 1) appreciated the workshop encouraged participants to think out of the box. LEE Tsz Ching (CS, Year 3) thanked the workshop to offer her a chance to demonstrate and share her idea.

Being an excellent platform for exchanging ideas among the teams and facilitators for intercultural and interdisciplinary collaborative problem solving, the workshop was well-received. For more information about the workshop, please visit: http://www.comp.hkbu.edu.hk/designworkshop/.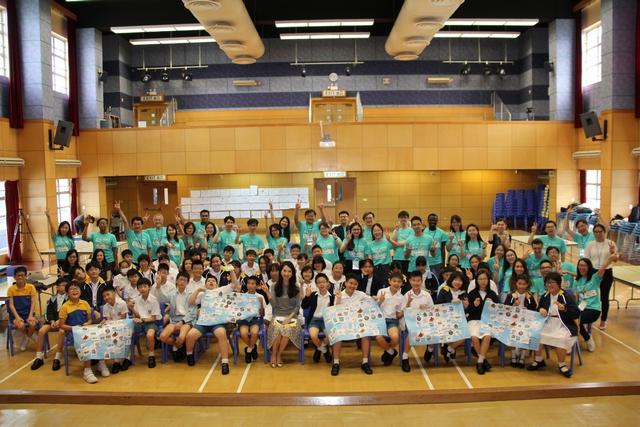 Group photo in Hong Kong workshop in June 2019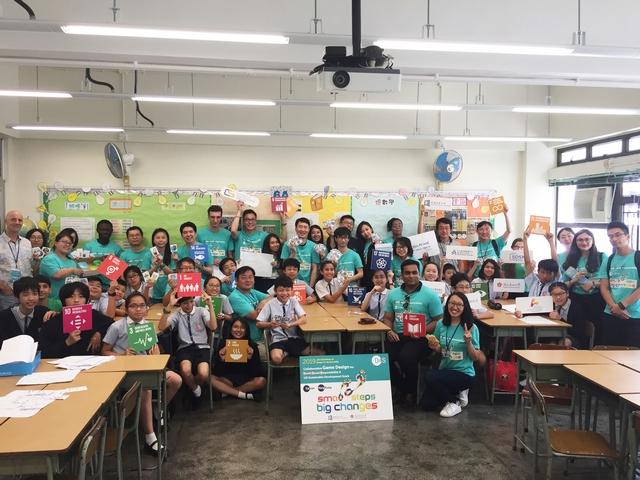 Group photo in Hong Kong workshop in June 2019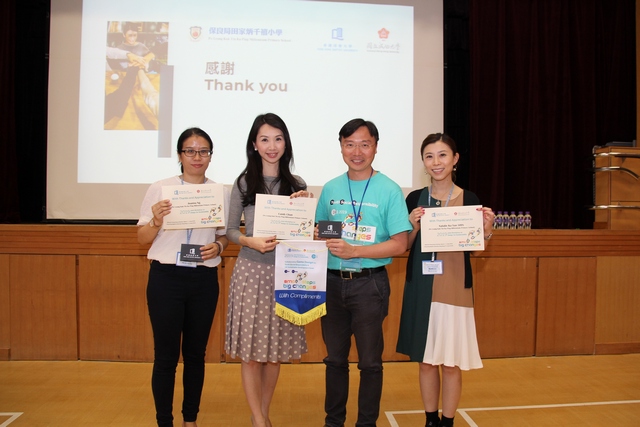 Souvenir presentation to Ms. Candy Chan (left 2nd) and teachers, School Head of Po Leung Kuk Tin Ka Ping Millennium Primary School by Dr. William Cheung (right 2nd), Head of Department of Computer Science.
Organizing Committee Members of Joint Design Workshop took photos with Catholic Mission School Principal Miss Chung Oi Man, Joyce (Second from left)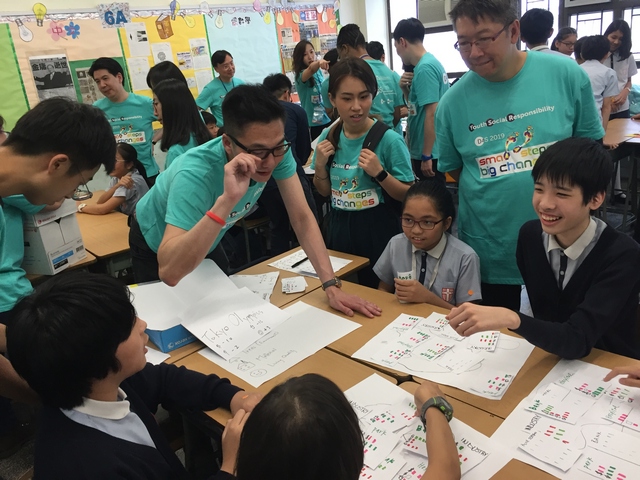 Participants demonstrated games which were tailor made to Primary School Students and interacted with them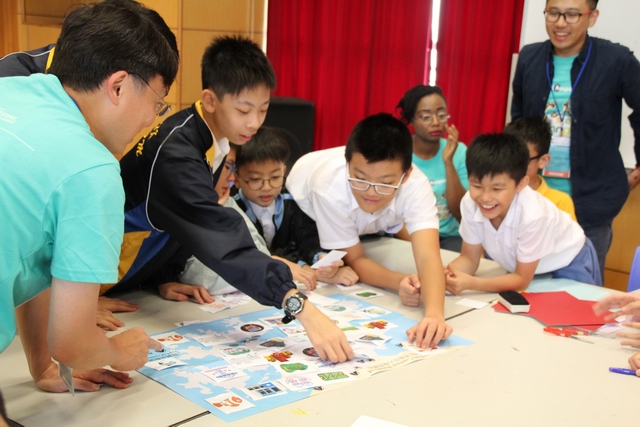 Participants demonstrated games which were tailor made to Primary School Students and interacted with them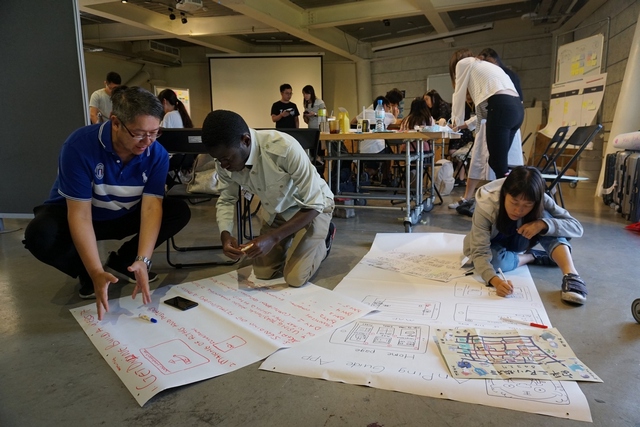 Students actively shared ideas and made prototypes in design workshop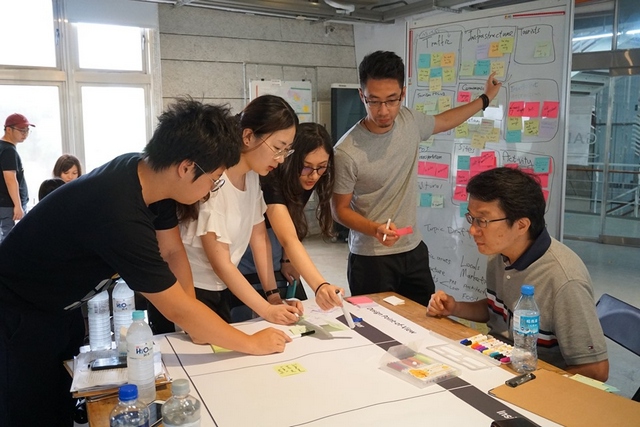 Students actively shared ideas and made prototypes in design workshop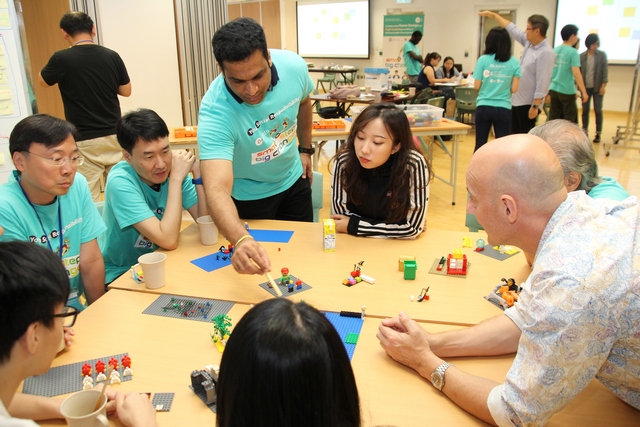 Facilitators motivated students come up with ideas using Design Thinking