NEWS
Summer Study Tour Experience for COMP BSc Students

COMP BSc students participated in study tours to Mainland China and gained invaluable exposure experience in summer of 2019. They all enjoyed fantastic moments in the energetic cities.

Lai Sin Man (Computer Science, Year 4) joined Cross-boundary Study Tour for Post-Secondary Financial Talents organized by the Financial Services and the Treasury Bureau, which provided an opportunity to visit China financial organization and a one-month financial-related internship in Shanghai. She worked in ZhongAn Technology which developed lots of IT solutions and services using blockchain and cloud computing. She mentioned that her knowledge of IT development and practical skills were strengthened and this study tour helped to set her career goal.

In addition, Wong Yuet Yi (Computer Science, Year 2) participated in a Study Tour to Guangzhou and Hong Kong. Through visiting the IT companies in Guangzhou and Hong Kong, she could have a better understanding of their opportunities and challenges. She gave examples of an intelligent transport system in Guangzhou developed by Bingo Cloud and the reduction of their passenger check-in time at the Hong Kong International Airport by HKIA Innovation Lab. She was inspired by the innovation of the IT companies.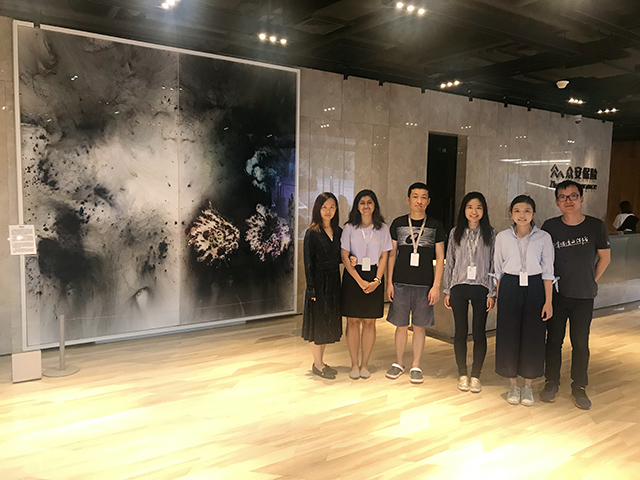 Computer Science Year 4 student Lai Sin Man (second from right) joined Cross-boundary Study Tour and had a one-month internship in ZhongAn Technology.