NEWS & ACHIEVEMENTS
HKBU Team Wins Sliver Award in BoCHK Hackathon

The HKBU team, entitled AI Phoenix, including Computer Science students Lyu Jiayou, post-graduates alumna Zhu Fenglin, research assistant Wang Shihao, Mathematics alumna Xu Zhouming and Computer Science Ph.D. graduate from City University of Hong Kong Zhao Peng, won the Silver Award of BoCHK Hackathon 2019. The team was supported by startup AI Phoenix Technology Company Limited.

The HKBU team proposes an application based on federated learning, a machine learning technique, to solve the problem that banks and third-party cannot exchange their customer data due to their privacy concerns. The team proposes that this way only shares models among companies rather than customer data. By standardizing and combining models on the central server, an integrated model can be provided and incorporates non-financial data without compromising data privacy standards, such that the Bank can fully understand their customers, and provide more accurate recommendations for the user's convenience.

The BoCHK Hackathon 2019, organized by the Bank of China, was specifically designed to provide opportunities for young people to exchange innovative FinTech ideas. Through collaboration, participants could experience and promote innovation and technological development in Hong Kong's banking industry. There were over 90 teams participated in this competition.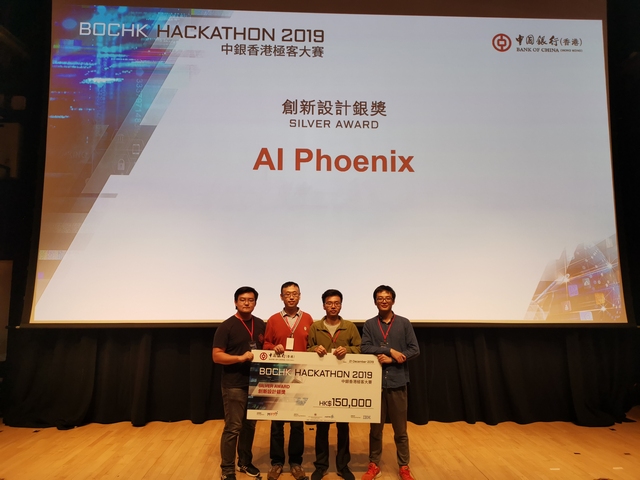 The HKBU team wins the Sliver Award in BoCHK Hackathon.